Therapies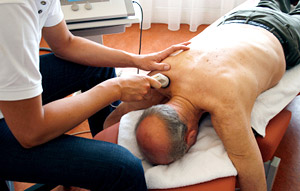 Chronic Pain Management
We provide a comprehensive pain assessment and treatment program to alleviate your chronic pain. We focus on holistic interventions that can help you gain relief effectively, quickly and safely.
SoCal Physical Therapy provides our clients with a holistic, therapeutic approach to chronic pain management and pain relief. We incorporate stretching and strengthening treatments as well integrating acupuncture, herbal medicine, aggressive joint mobilization techniques, and the most advanced therapeutic modalities.
Our goal is to not only reduce your pain, but ensure that your pain does not return. By combining traditional physical therapy techniques to a holistic approach embodied by eastern medicine, our clients are able to experience pain relief and continue living without pain.
Diagnosis Treated
Osteoarthritis
Rheumatoid conditions
Fibromyalgia
Lupus
Degenerative Disc Disease
Degenerative Joint Disease
Pain from Post-Surgical Treatments
Total Joint Replacements
Spine Surgery
Discectomy
Microdiscectomy
Laminectomy
Fusion
Disc Replacement
Foramenotomy
Reconstruction
ACL - Anterior Cruciate Ligament
MCL - Medial Collateral Ligament
PCL - Posterior Cruciate Ligament
LCL - Lateral Collateral Ligament
Knee
Arthroscopy
Chondroplasty
Meniscal Repair
Meniscectomy
Synovectomy
Ankle
Achilles Tendon Repair
Ankle Arthroscopy
Ankle Fusion
Bunionectomy
Triple Arthrodesis
Repair of Ankle Ligament Laxity
Shoulder
Shoulder Arthroscopy
Impingement
Rotator Cuff Repair
Shoulder Replacement
Acromioplasty
Repair of Labral Lesions
Repair of SLAP tears
Hand
Carpal Tunnel Release
Arthroplasty/ Joint Replacement
Total Joint Reconstruction
Thumb Fusion
Ligament Repair
Dupuytren's Contracture
More information on Chronic Pain Management