About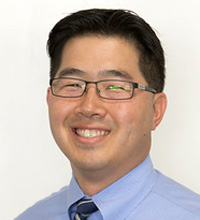 Dr. Dongwon Jahng (DJ), DPT, LAc, CSCS
In 1992, Dr. Jahng's career as a walk-on wide-receiver for the UCLA football team was cut unexpectedly short. An injury sidelined him for the season and ultimately, the remainder of his collegiate years. It was this experience that led Dr. Jahng to pursue a career in physical therapy.
Having endured the physical, mental and emotional pain of losing his athletic dreams, Dr. Jahng dedicated his professional career to help others reach full recovery through the most advanced physical therapy treatments and techniques. He set out to provide a personal, holistic approach to rehabilitation so that no one else would have to abandon their dreams.
Dr. Jahng began his career in physical therapy in 1996 with the UCLA Sports Medicine program. Upon graduating from UCLA, he received his doctoral degree in physical therapy at the University of Southern California, the highest nationally ranked program at the time. In addition to receiving his Doctor of Physical Therapy (DPT), Dr. Jahng became a Certified Strength & Conditioning Specialist (CSCS) and pursued a three-year intensive course on advanced mobilization techniques.
Raised in a family that practiced Eastern Medicine, Dr. Jahng combines the best of Western and Eastern medicine to help his patients rehabilitate fully and quickly. His exposure and interest in acupuncture, herbal supplementation, and the science behind holistic medicine led him to further his studies in Eastern Medicine. In 2006, Dr. Jahng received his Masters degree in Oriental Medicine from Kyungsan University with magna cum laude distinctions.
UCLA, Bachelor of Arts
University of Southern California, Doctor of Physical Therapy (DPT)
Kyungsan University, Master of Science in Oriental Medicine (Magna Cum Laude)
National Strength and Conditioning Association, Certified Strength & Conditioning Specialist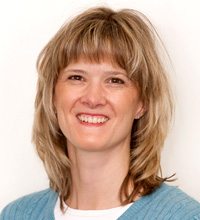 Susan DiMartini, MSPT, OCS, CSCS
Susan DiMartini joined the staff at SoCal Physical Therapy in May of 2011 bringing her knowledge, skills, and experience with her. Originally from Illinois, Susan was introduced to the field of physical therapy after she injured her back when she was 14 years old. Through her experiences, Susan understands the discipline, mind-set, and commitment needed to successfully rehabilitate an injury or limiting condition. Having worked in a variety of health care settings and fitness centers, Susan enjoys working with individuals of all age groups offering compassion and quality care . No matter what your goals are, Susan can help you achieve them through specialized treatment plans and techniques.
Susan graduated from Boston University with a Bachelor of Science in General Health Science in 1992 and obtained a Master of Science in Physical Therapy from Des Moines University in 1996. With an inquisitive mind and wandering nature, Susan worked in different facilities throughout the United States during school internships and job experiences making her adaptable, flexible, and resourceful. Susan settled in the Santa Clarita Valley with her husband in 2001.
Education and professional development is a life- long commitment and process. Susan truly embraces this philosophy. In 2008, she became a certified Clinical Specialist in Orthopaedic Physical Therapy after pursing advanced training and skills through a year- long orthopedic course and seminar series. In 2011, she became a Certified Strength and Conditioning Specialist and enterred the Master of Business Administration Program with concentration in Health Care Administration through University of Phoenix. Her commitment to learning and seeking the best treatment strategies and interventions for patient care is unending. SoCal Physical Therapy is proud to have her as part of its team.
Boston University, Bachelor of Science in General Health Science
Des Moines University, Master of Science in Physical Therapy
American Board of Physical Therapy Specialists, Certified Clinical Specialist in Orthopaedic Physical Therapy
National Strength and Conditioning Association, Certified Strength & Conditioning Specialist