About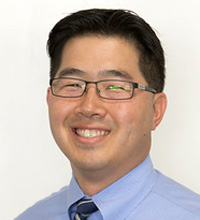 Dr. Dongwon Jahng (DJ), DPT, LAc, CSCS
In 1992, Dr. Jahng's career as a walk-on wide-receiver for the UCLA football team was cut unexpectedly short. An injury sidelined him for the season and ultimately, the remainder of his collegiate years. It was this experience that led Dr. Jahng to pursue a career in physical therapy.
Having endured the physical, mental and emotional pain of losing his athletic dreams, Dr. Jahng dedicated his professional career to help others reach full recovery through the most advanced physical therapy treatments and techniques. He set out to provide a personal, holistic approach to rehabilitation so that no one else would have to abandon their dreams.
Dr. Jahng began his career in physical therapy in 1996 with the UCLA Sports Medicine program. Upon graduating from UCLA, he received his doctoral degree in physical therapy at the University of Southern California, the highest nationally ranked program at the time. In addition to receiving his Doctor of Physical Therapy (DPT), Dr. Jahng became a Certified Strength & Conditioning Specialist (CSCS) and pursued a three-year intensive course on advanced mobilization techniques.
Raised in a family that practiced Eastern Medicine, Dr. Jahng combines the best of Western and Eastern medicine to help his patients rehabilitate fully and quickly. His exposure and interest in acupuncture, herbal supplementation, and the science behind holistic medicine led him to further his studies in Eastern Medicine. In 2006, Dr. Jahng received his Masters degree in Oriental Medicine from Kyungsan University with magna cum laude distinctions.
UCLA, Bachelor of Arts
University of Southern California, Doctor of Physical Therapy (DPT)
Kyungsan University, Master of Science in Oriental Medicine (Magna Cum Laude)
National Strength and Conditioning Association, Certified Strength & Conditioning Specialist
Dr. Christine A. Prange, DPT
Dr. Christine Prange has had a passion for science, medicine, and helping people for as long as she can remember. Born and raised in the Santa Clarita Valley her schooling led her into medicine. At the age of 16, she was chosen to participate in the Youth Leadership Forum on Medicine at UCLA, a comprehensive, in-depth look at medicine. It was during this forum that Dr. Prange decided she wanted to pursue a career in physical therapy.
Dr. Prange received her Bachelor of Science in Kinesiology with an emphasis in Exercise Science as a President's Scholar at Cal State University Long Beach graduating magna cum laude. She went on to complete her Doctorate of Physical Therapy from the combined UCSF/SFSU program.
While at UCSF, Dr. Prange participated in research examining the effects of torso weighting on gait and balance for people with Multiple Sclerosis. In the spring of 2014, she conducted and presented her own research on the effects of Mobilization With Movement to treat patients with limited shoulder range of motion.
One thing Dr. Prange feels strongly about is the importance of focusing on each patient as an individual, incorporating their goals, and improving their function for a better quality of life. She believes that by correcting faulty biomechanics and compensatory patterns, you can restore the body to its maximal function. In addition, she addresses environmental contributors to the problem. She takes time to listen to patients and recognizes the importance of looking at the patient as a whole person to work towards each patient's individual goals. She believes that partnership with the patient is crucial to achieving the patient's goals and restoring function.
With a background in both ballet and piano, Dr. Prange has an appreciation for the pairing of art and science in physical therapy. In her spare time, she enjoys hiking, jogging, tennis, going to the beach, and most definitely…Southern California weather.
California State University Long Beach, Bachelor of Science in Kinesiology with an emphasis on Kinesiology, President's Scholar
University of California San Francisco, Doctor of Physical Therapy (DPT)